Regular price
$199.99 USD
Regular price
Sale price
$199.99 USD
Unit price
per
Sale
Sold out
View full details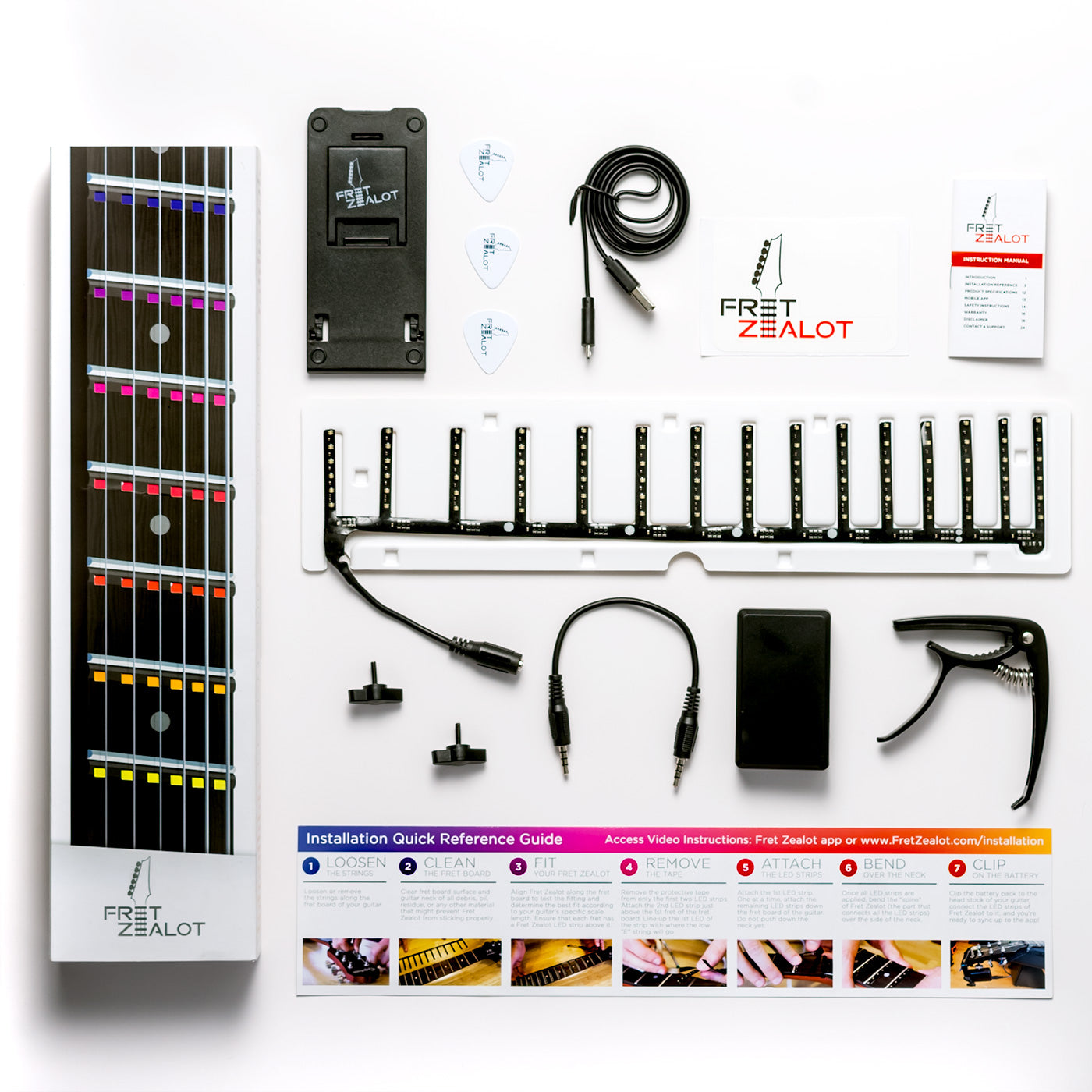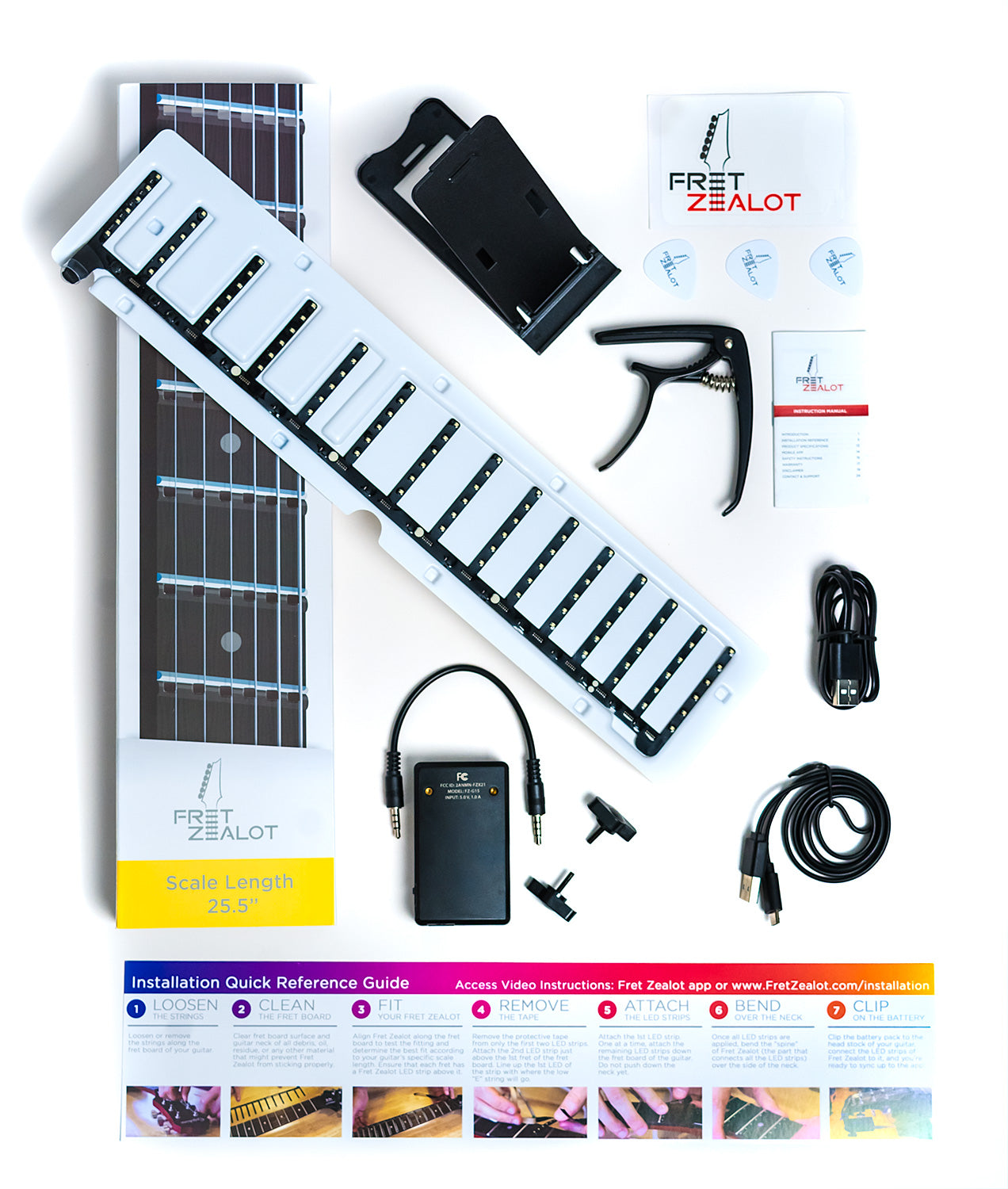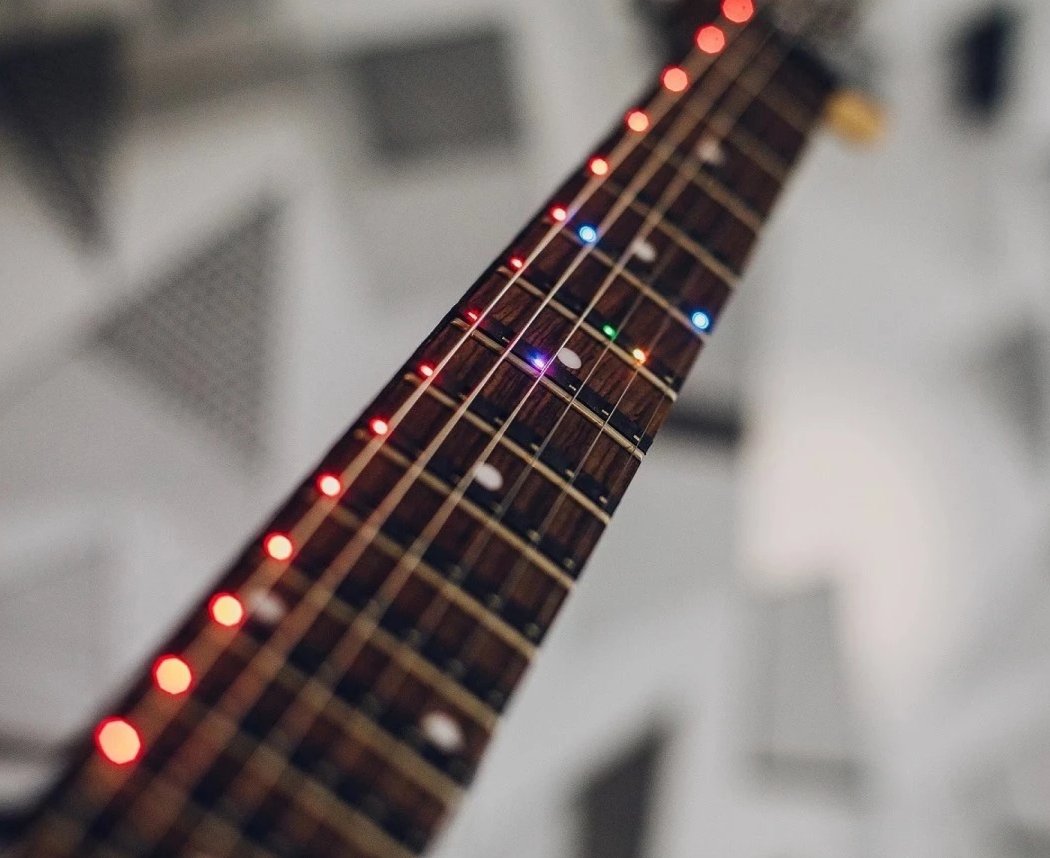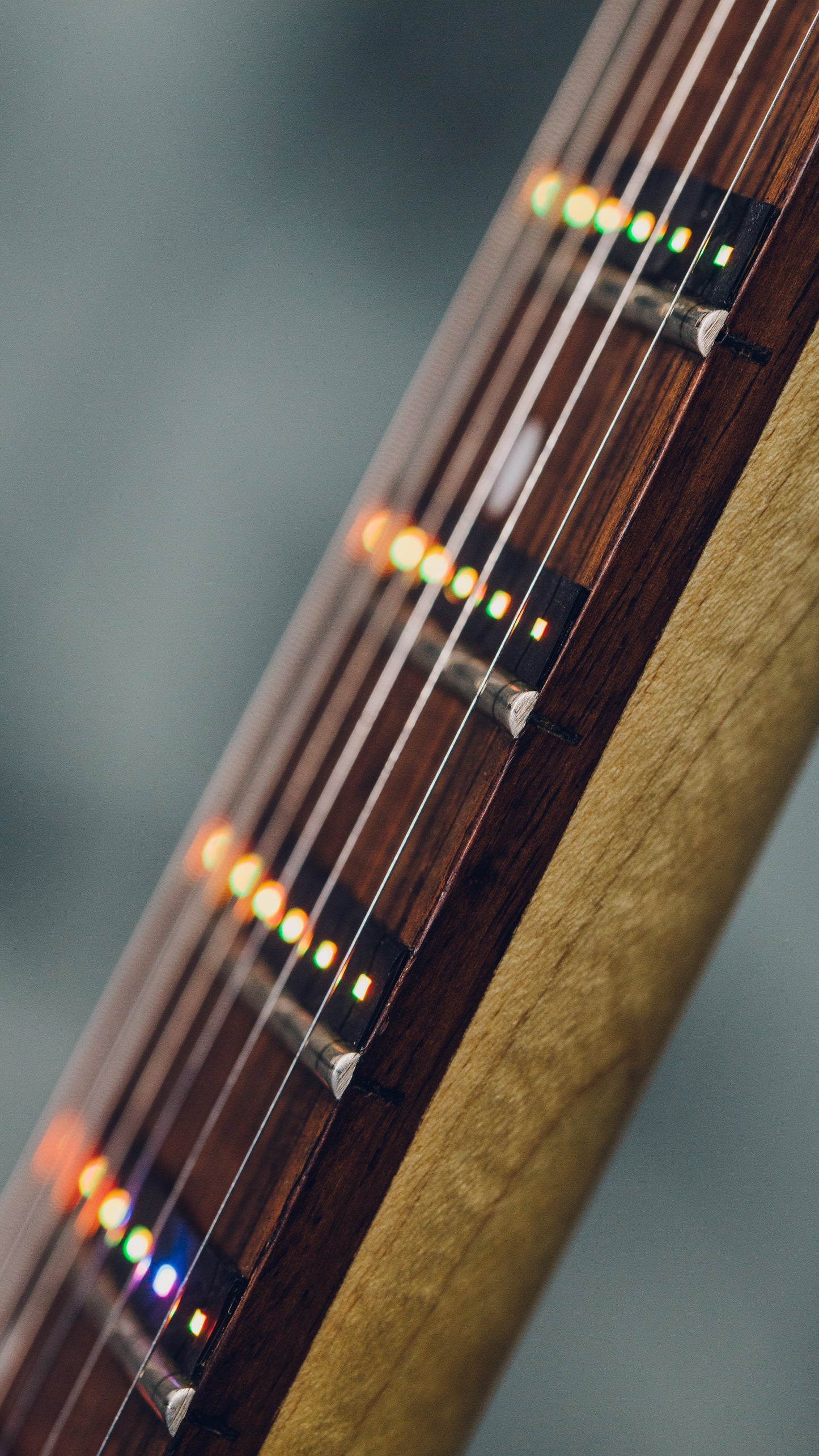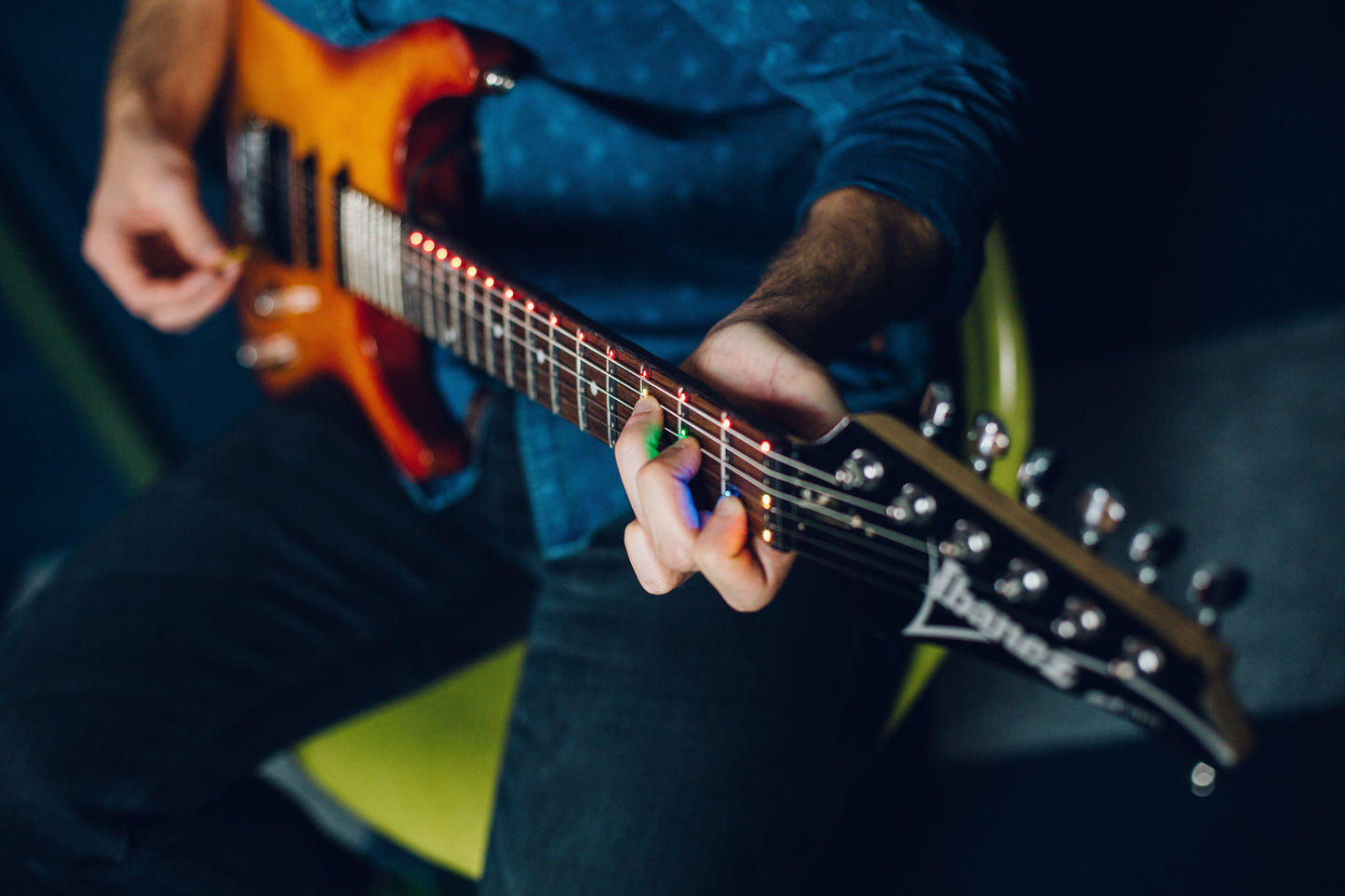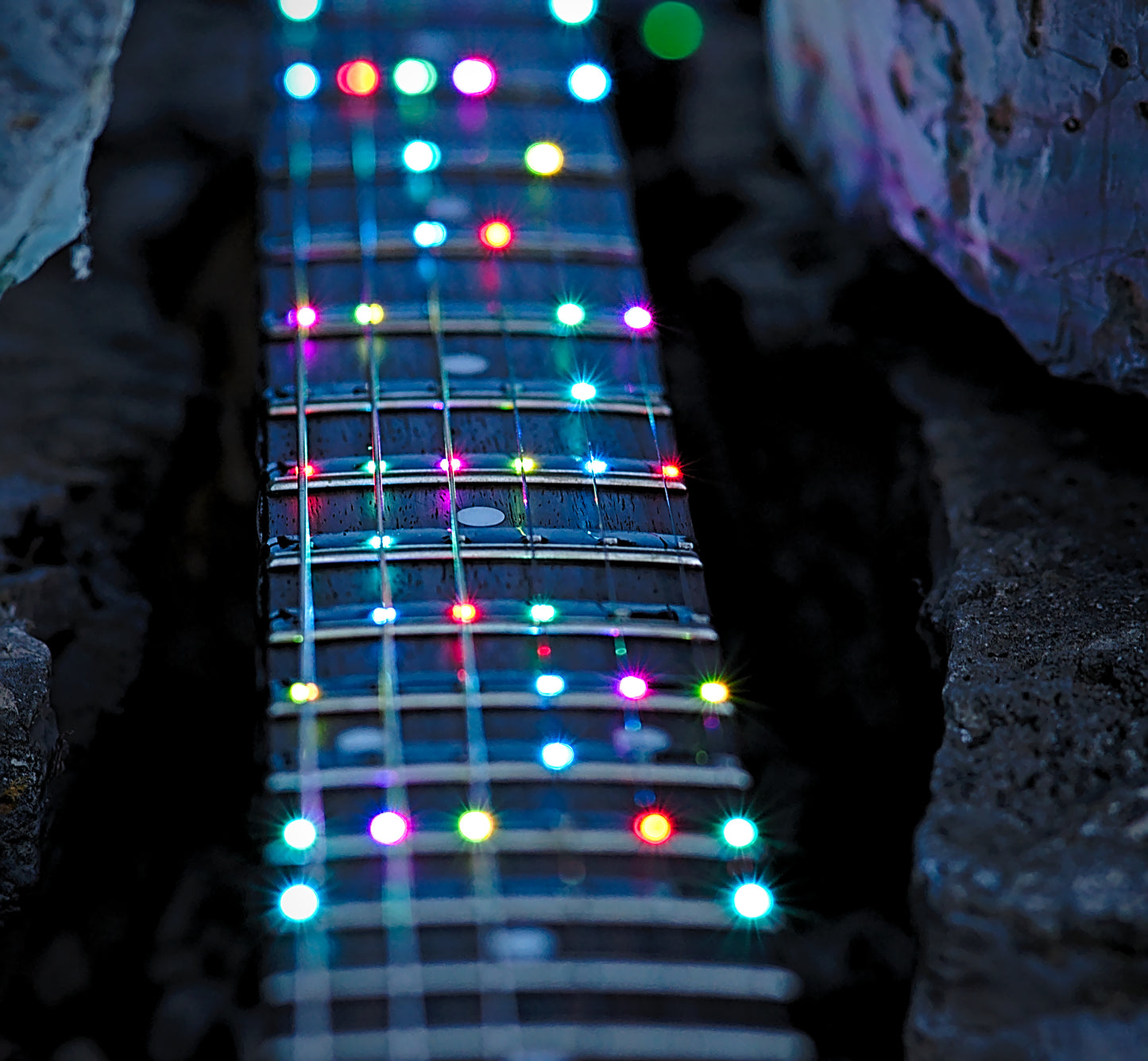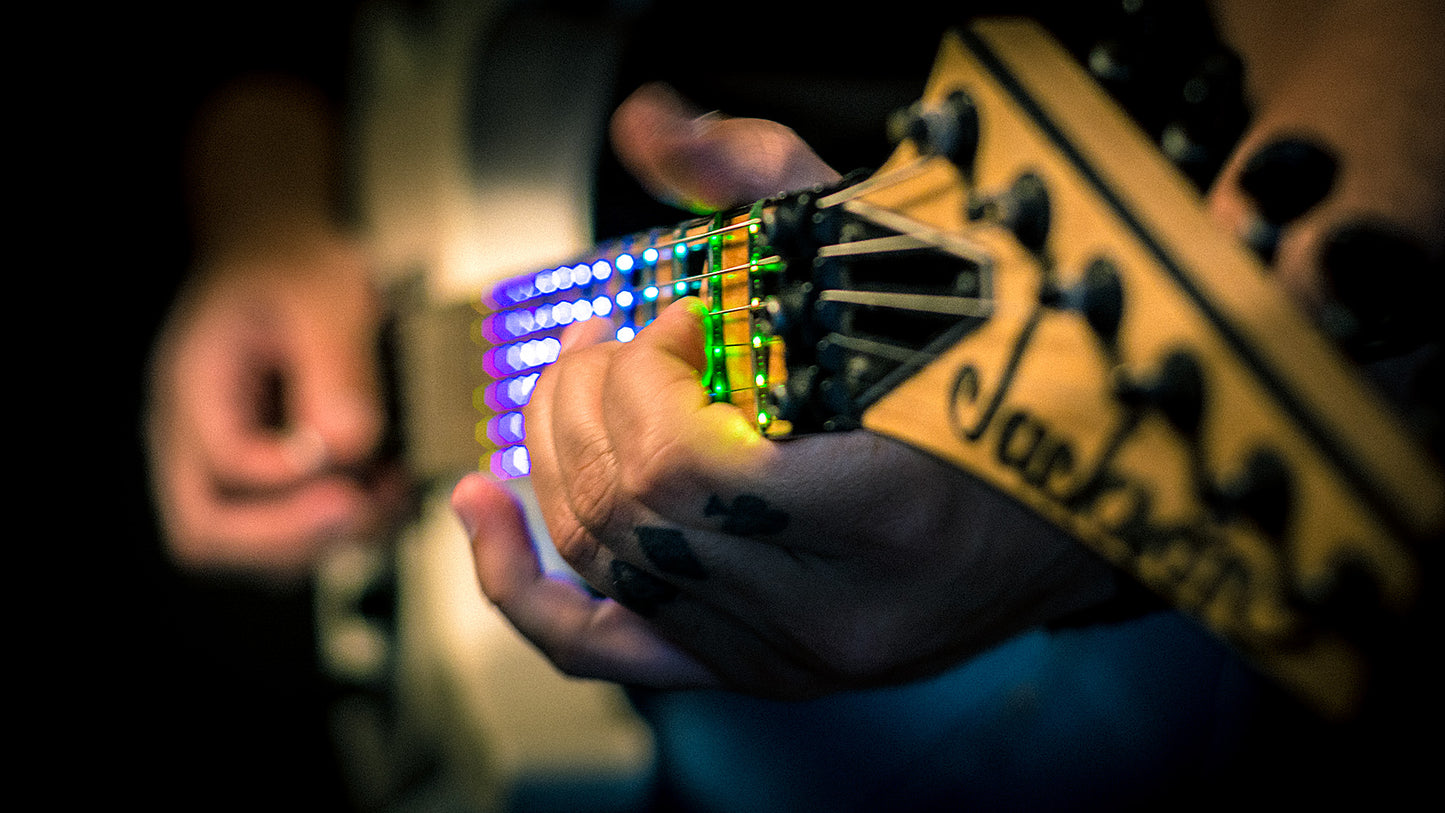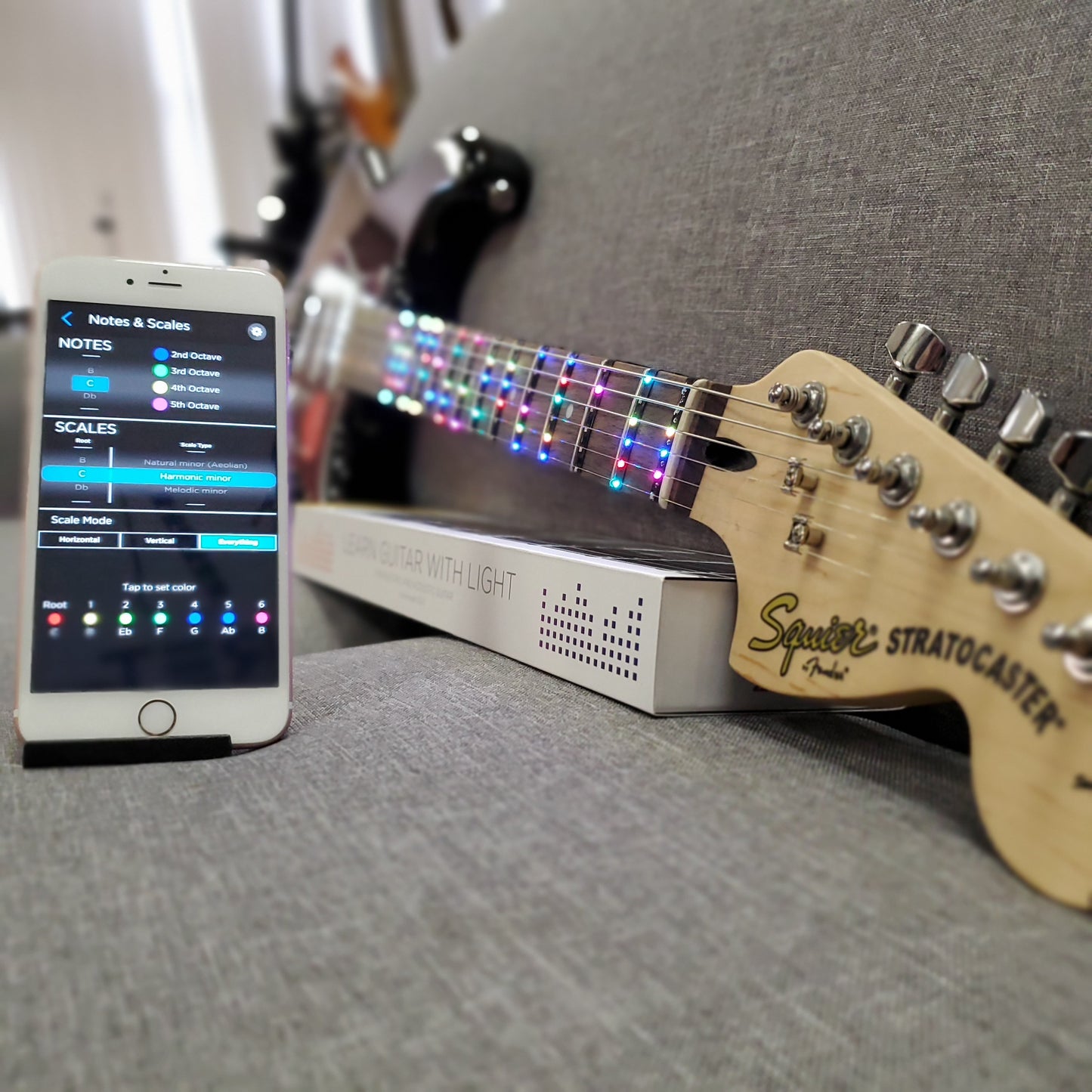 Fret Zealot is a state-of-the-art LED addition to your guitar and is your gateway to learning anything. It fits just above the frets and shows you exactly where to put your fingers to play anything you can imagine… in any color!

Features
Everyone wants to learn guitar, but few succeed. Fret Zealot pushes the gas pedal on learning and puts you in control of your musical experience. Replace frustration with fun and learn guitar on YOUR own guitar! There's something for every level of learning, from beginner to advanced.

The Fret Zealot app introduces intuitive learning with an impressive suite of features that's continuously being improved and updated to make the best guitar learning environment on the market. It lets you learn quickly and intuitively without the constant distraction of looking at books, videos, or sheet music to find out where to put your fingers. You can concentrate on technique and finding your style right from the start.
Designed with the musician in mind, Fret Zealot will not interfere with your strings or frets. It's compatible with full size guitars (scale length 24.75" – 25.5") with nut widths 2.0" or less. The rechargeable battery lasts 12 hours and clips onto the head stock of any brand of guitar. The 4-conductor audio cable connector can swapped for a longer one to fit or mount anywhere.

There is an iOS and Android app for control via Bluetooth. A web app is also available for video lessons and can link to Fret Zealot LED systems on the Chrome web browser.

Two Versions to Choose From:
24.75" scale length
-
fits most electric guitar brands from Epiphone, Gibson, PRS, etc. This version will fit any guitar with a scale length less than 25.3".
25.5" scale length 
-
fits most Fender, Ibanez, Jackson, Schecter, Yamaha, and most acoustic guitars. This will fit guitars with scale lengths very close to 25.5" (including slightly less or more from 25.3" to 25.6")
Both versions are compatible with right and left-handed instruments using the same installation process. Left-handed users simply change a setting in the app.
If you need help determining the scale length of your specific guitar model, please email support@FretZealot.com with your Make & Model and we will happily assist you!
YOU WILL GET:
(1) Fret Zealot LED strip
(1) Control Module
(1) Metal capo for mounting the Control Module w/ 2 twist screws
(1) 6" audio cable (4 pole)
(1) 36" USB to micro-USB charging cable
(1) Cell phone stand (collapsible)
(3) Fret Zealot picks
(1) Fret Zealot sticker
INSTALLATION REQUIREMENTS:
Full size guitar with scale length: 24.75" – 25.5"
SOFTWARE REQUIREMENTS:
Android - version 6.0.1 or newer and support for Bluetooth 4.0 Low Energy (BLE) or newer.
iOS - iPhone 5 or newer and iOS 10 or newer.
CUSTOM ORDERS AVAILABLE!
Email support@FretZealot.com if you would like to purchase a guitar (ANY full size guitar) and have us install Fret Zealot on it for you. Free installation and shipping along the way.
FREE EXCHANGES (USA ONLY)
If you order the wrong size Fret Zealot, do not worry! We offer free exchanges for domestic (USA) customers. This is only applicable to Fret Zealot LED strips that have not been installed, so make sure to check the fit before installing!
FOR INTERNATIONAL SHIPPING
Fret Zealot ships worldwide! Please note that additional taxes/duties may be charged upon delivery based on your country's specific import taxes and laws. We unfortunately are not able to estimate these charges before you order due to continually changing tax rates.
WARRANTY
One (1) year warranty for any manufacturing defects. If you have any issues, please email us at support@FretZealot.com and we will respond within 1 - 2 business days.
RETURNS
Refunds or exchanges on returns within 30 days of the purchase date are accepted. View the full policy and details here: